The Great Commission

16

Then the eleven disciples went to Galilee, to the mountain where Jesus had told them to go.

17

When they saw him, they worshiped him; but some doubted.

18

Then Jesus came to them and said, "All authority in heaven and on earth has been given to me.

19

Therefore go and make disciples of all nations, baptizing them in the name of the Father and of the Son and of the Holy Spirit,

20

and teaching them to obey everything I have commanded you. And surely I am with you always, to the very end of the age." - Matthew 28:16-20(NIV)
You are invited to celebrate
Sunday, September 14, 2014, 10:00 a.m.
One Year Birthday (at our new worship center)
Potluck Lunch after morning worship.
Families bring main dish AND side dish
Singles bring main dish OR side dish.



---

Join us for a fun day at the park. New Life will be hosting a Labor Day Picnic for everyone to attend. We will have food and games. Save the date, bring your family and friends. If you would like to attend please contact the number in the flyer below for more information.

Grand Opening Gathering.


SHINE Youth hiking trip


SHINE Youth @ Christian Family Night Six Flags


SHINE @ Spirit West Coast Monterey 2013

Our New Worship center @ 800 N. Main St., Salinas.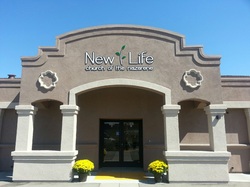 We were blessed to be able to build a new worship center at 800 N. Main st., and occupy it debt free. We pray and hope that God will use this new facility to help us equip new leaders, to help our city overcome any and all challenges.

---
Grand Opening @ 800 N. Main st.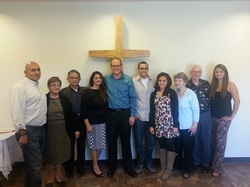 On September 15, 1996 Pastor King and his family were called to ministry at Sanborn Rd, church(
history
). Seventeen years later on September 15, 2013 they are proud to open a new facility that they hope can serve Salinas.
---